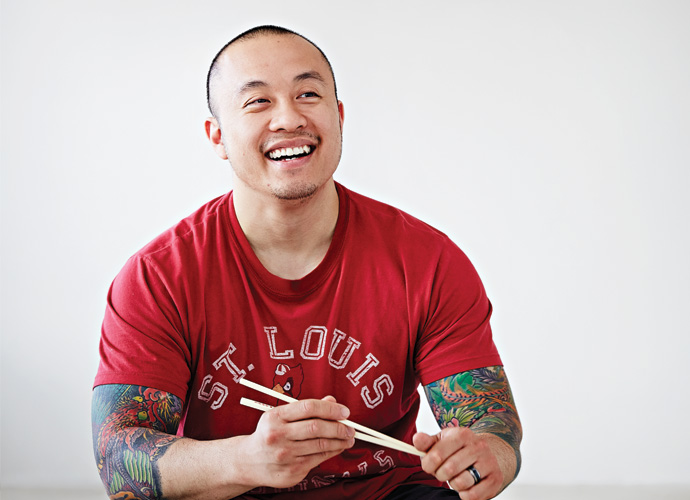 Nudo, Qui Tran's upcoming ramen shop will be opening at 11423 Olive Blvd. in Creve Coeur. This former Einstein Bagels location is in West Oak Square at Olive and Craig Road. The shopping center is anchored by Dierbergs Market and has a Chipotle, Granite City Brewing Company, and, coming soon, a Five Star Burger. Qui Tran is know for the unbelievably successful Mai Lee.
Ramen, of course, is the hot thing in food right now. Ramen has four parts — soup, seasoning (or tare), noodles, and toppings.
The soup is typically flavored with pork, chicken, or fish bones. Some may use seaweed as flavoring. Good ramen is not made in an instant — hours of simmering is the norm.
Tare is concentrated seasoning. At Nudo, expect spicy miso (fermented bean paste) tare, shoyo (soy sauce) tare, and shio (salt) tare.
The noodles can vary greatly. They are always made from wheat. Tran promises to offer gluten-free pho as well.
Finally, toppings include protein — pork belly, braised meats, eggs — and veggies — scallions, nori (seaweed), for example.
The beauty of ramen is that it can take many forms and the combinations are endless.

Vegetarian versions will be available, and "schmaltz ramen" will feature chicken.
Click here for Creve Coeur houses for sale near the upcoming NUDO.